Why good leaders continually question conventional wisdom
In the collision repair industry now, there is a sense of urgency regarding technical training, and a lot of discussion related to OEM training for certification. Meanwhile, process improvement and standardized operating procedures are still key for businesses looking to improve profitability.
Technical training and process management are two necessities in the current business environment, and "it's a real challenge for owners and leaders to be able to implement everything at the speed of change right now," says Dave Luehr, founder of Elite Body Shop Solutions, a consulting and coaching organization serving the autobody industry.
Drawing on his experience in the industry, Luehr notes that collision repair businesses with the fastest cycle times "are not necessarily smarter or more talented, but they do have the ability to continually challenge their beliefs and the many beliefs that are cast upon us by people in the industry that are more interested in maintaining the status quo than improving."
Elite Body Shop Solutions helps shops overcome challenges by providing a combination of modern leadership skills and process development. Often, Luehr says, leaders lack influence and implementation skills: "They can't get teams on board."
In the mentor program that forms the core of Elite, mentors work one-on-one with repairers. The first step is generally to focus on company culture and get people working more effectively. On the subject of training, Luehr wrote in a recent blog post: "I believe strongly that leaders often underestimate the level of process understanding of their team. It is important to remember that many employees will not readily admit that they don't understand what you are teaching them. A good teacher will not only explain what the new processes are, but also will explain why they are important to the company's goals.
"I typically find that employees who have been in the industry for a long time often struggle with new concepts that are contrary to the processes they have been performing over the years. You have to teach old dogs new tricks." When training has been completed, Luehr recommends giving your team a test. A simple, multiple-choice test will quickly reveal the training gaps that need to be addressed. "Large multishop operations know the importance of this step as a crucial factor to their ability to grow quickly," he says.
A GOOD TEACHER WILL NOT ONLY EXPLAIN WHAT THE NEW PROCESSES ARE , BUT ALSO WILL EXPLAIN WHY THEY ARE IMPORTANT TO THE COMPANY'S GOALS.
RECRUITING AND RETENTION
Once a business has invested in training staff, how can it retain those valuable assets in the face of competition from other shops? With consolidation in the industry, some organizations are aggressively recruiting.
"It's not a fun thought to spend money [on training] and then have someone leave," Luehr comments. The answer, he suggests, is to build a business where employees want to stay. "Everybody's complaining they can't attract good people. Well, perhaps you should make your business more attractive." If you are trying to attract young people, you can't stick them in a corner without any kind of career path, he notes.
"People want to know that what they do matters." Training needs are not limited to technical topics. Luehr remarks that most people involved in collision repair have never received any formal training in how to be a good communicator or leader, or how to conduct an effective meeting.
"Communication could likely be the No.1 problem I see in the shops I visit. It causes issues with every aspect of the business including quality, culture, process defects and customer satisfaction." TD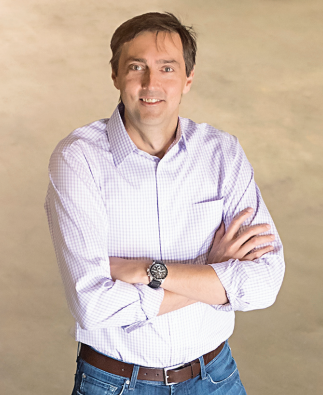 Dave Luehr is the owner of Elite Body Shop Solutions, a national organization dedicated to moving independent collision repairers closer to their potential. Luehr is also author of The Secrets of America's Greatest Body Shops. He can be reached at: david.luehr@elitebodyshopsolutions.com.
elitebodyshopsolutions.com