Ten years ago, OEM certifications were far less common than they are today. In 2012, it was estimated that fewer than 350 body shops in North America were certified by Original Equipment Manufacturers. Today, that number has grown by 10 times as acquiring certification no longer serves as simply an advantage for body shops, but almost a necessity. With more and more aspects of the vehicle becoming integrated with some sort of internal telematics system, like ADAS, repairs are becoming increasingly complex. Many simple, physical repairs are now in some way linked to the vehicle's electronics and repairers need to take note.
Technicians are now required to account not only for repairs on the physical body of the vehicle, but for recalibrating internal systems as well to ensure things like sensor cameras, tire pressure gauges and door locks are functioning properly. As a result, shops are looking towards OEMs to provide training and assistance in repairing these systems and keeping them functioning for the long-term.In 2020, an OEM certification represents more than a commendation vouching for a shop's reputation – it shows that their technicians are the most-qualified to make any repair with the latest technology in the industry. Only with OEM certification can it be guaranteed that a shop knows exactly how a manufacturer intended for their product to be repaired.
On average, the cost for a shop to receive OEM certification is about $4,000 on top of a number of expenses relating to equipment and product requirements. For instance, a company may require that a shop possess certain types of equipment to do repairs on their vehicles or have made some sort of parts commitment with them. As well, many OEMs require that a shop already have an I-CAR gold certification on file before they will consider. Several also require a shop to complete a minimum amount of repairs on their brand's vehicles per month in order to qualify for certification.
The length of a shop's time in operation and their insurance plan could also affect whether or not they are eligible for certification. Many OEMs will not certify a shop that has been in operation for less than five years, with the exception of BMW, or if their garage liability insurance minimum is too low.OEMs often offer certain marketing incentives to shops looking to gain certification, however. For example, many will give their certified shops branded logos and signage as well as providing premium online services like shop locators and photo estimating tools.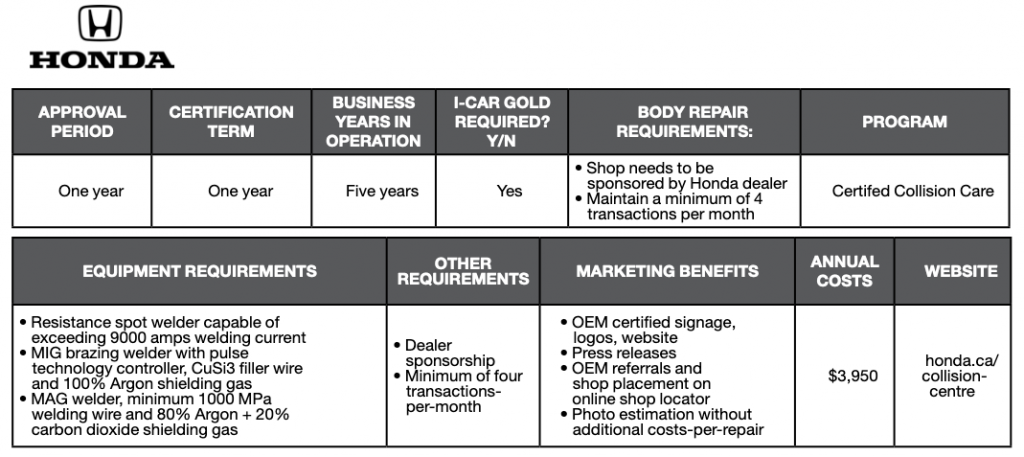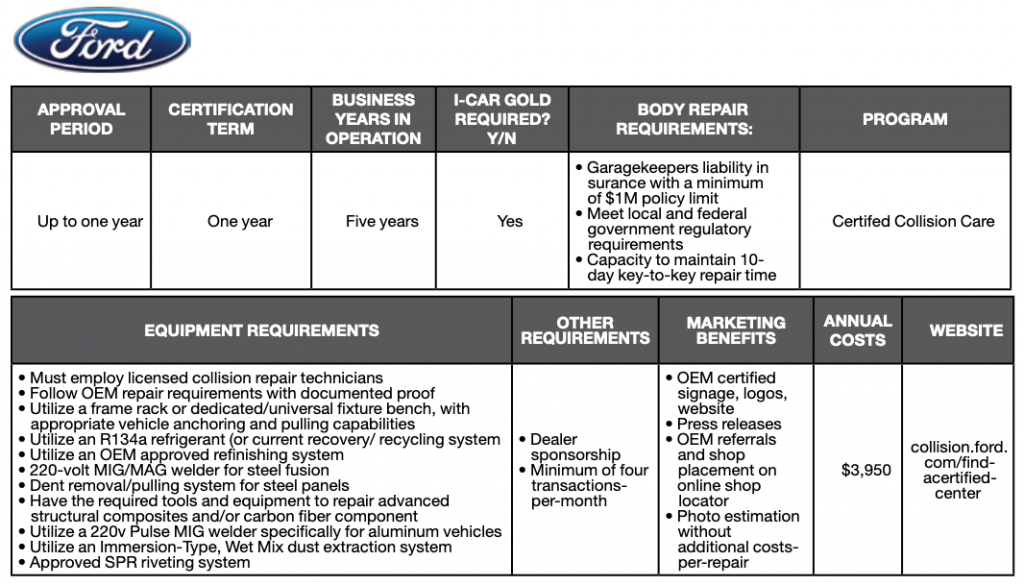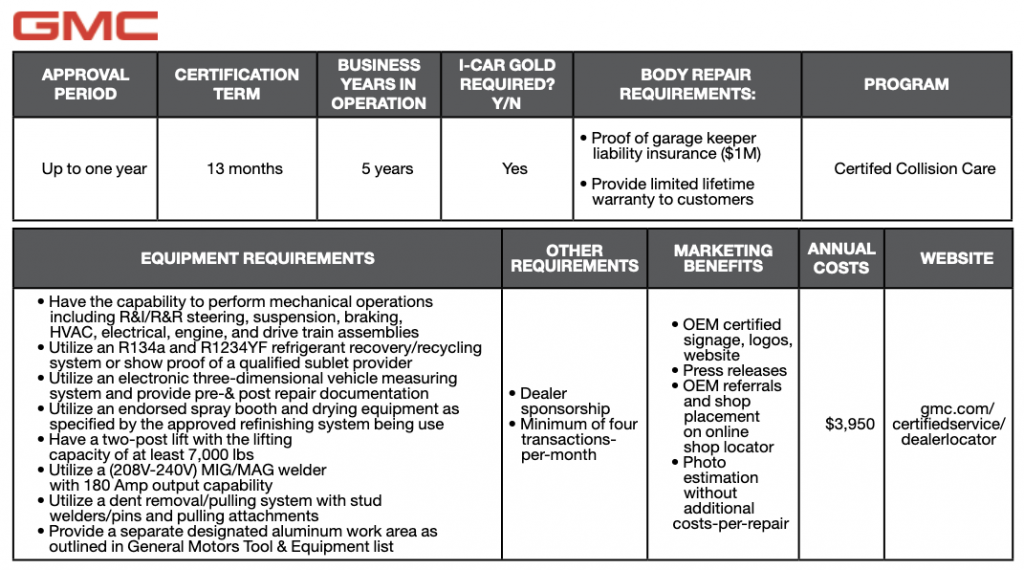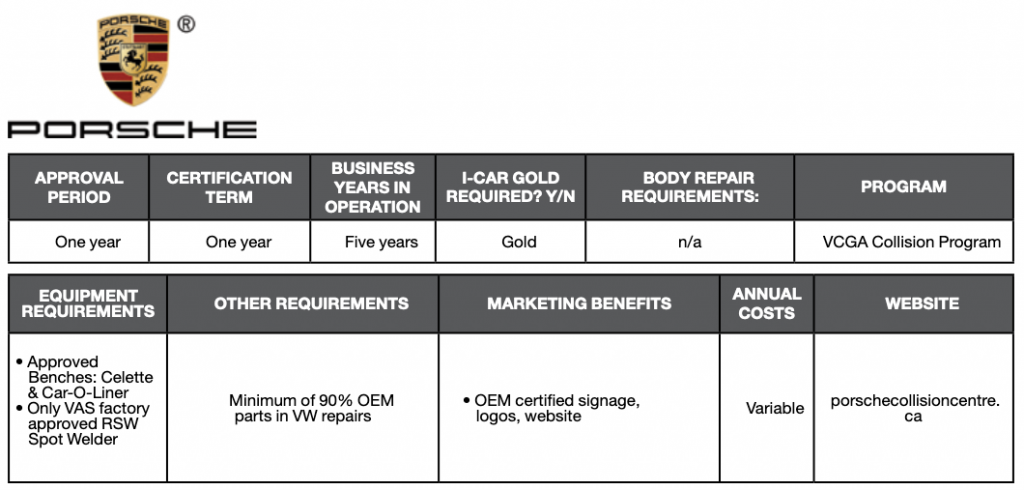 PLEASE NOTE: Although Collision Repair Magazine has made the best efforts to ensure the information included is accurate and reliable, the OEM and it's certification partners may change, alter or otherwise adapt their requirements at any time and at their own discretion.