IN FOCUS:

TRAINING PROVIDERS
Highlights of some key training institutions, coast to coast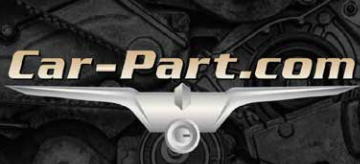 Amid the pandemic, Car-Part has been running free webinars on a variety of topics for recyclers to access. Some recent offerings include the New Employee Training webinar, which dives into features of Checkmate Sales Pro; a Photomate webinar to cover the advanced functions of the platform, such as how to add images to your inventory online, reviewing parts in resolution and assigning interchange, moving parts and auditing parts locations; as well as an eBay basics webinar featuring tips and tricks from Car-Part representative Theresa Colbert as well as a Partmate basics webinar that is catered toward advanced users of the program. All webinars are available via Car-Part.com's Facebook page at facebook.com/carpartcom.

When you purchase a Pro Spot product, you can be rest-assured that the training received will come straight from factory-trained Pro Spot personnel. Throughout the pandemic, the company has continued to offer its support services to ensure technicians and other bodyshop personnel always have access to Pro Spot training personnel. The company also supports training via I-CAR Canada to keep technicians and the rest of the industry up-to-date with the latest training available.

The CARSTAR franchise consists of a community of independently owned and operated shops.Offering training and other support through the CARSTAR U learning institute, CARSTAR has many systems in place to help get your location open as well as to keep it open and profitable. With teams to support marketing, operations, insurance and fleet, CARSTAR provides a community of support for independent shop owners.
The Fix Network Training Centres are the first of their kind in Canada's automotive aftermarket services industry offering auto body, mechanical and auto glass professionals state-of-art, fully operational collision, mechanical and auto glass space to upgrade their skills. The training centres boast the most modern equipment available in all three trades as well as separate classrooms to accommodate up to 20 trainees. The newly constructed Training Centres are located in Milton, Ontario and Blainville, Quebec to serve franchisees for all four Fix Network brands: Speedy Auto Service, NOVUS Glass, ProColor Collision and Fix Auto. An additional training centre is set to open in Calgary, Alberta in early 2021.