From left to right: Steve Leal, president and CEO, Fix Network World; Daryll O'Keefe, regional VP, Ontario, Fix Network Canada; Ian Howcroft, CEO, SkillsOntario; Parm Gill, MPP for Milton, Ontario, and Sylvain Séguin, executive VP, Fix Network Canada.
Skills Ontario unveils Trades and Tech Truck at Fix Network's Ontario Training Centre
By Max Reid
Skills Ontario, alongside Fix Network at its Milton, Ont. training centre, has officially cut the ribbon on the Trades and Tech Truck before it sets off to schools across the province. With the smell of tacos wafting from a food truck and the sound of mingling guests filling the air, representatives from both Fix Auto and Skills Ontario were geared up for an exciting day.
The focus of the event was on a group of seven students from Milton District High School who were given the first run through of Skills Ontario's new mobile hand-on learning centre. "It was a real eye-opener for what we will learn on our placements," said one Grade 12 co-op student.
"We were really excited to see an industry-grade shop. We have our shop at school, but it's nothing like this," said another student. The converted box truck has several interactive stations for students and parents to engage with, including various virtual reality welding and painting simulators, a pneumatic pump setup, as well as a locker full of tools and safety equipment to interact with.
Executives from Fix Network were also excited to be a part of bringing a learning experience directly to Ontario's students. Fix Network CEO, Steve Leal voiced his enthusiasm for the event and how it connects various aspects of the auto industry. "I think this is a great initiative to involve the community, the government and everyone to make sure we can bring this message to the front line as much as we can," said Leal.
The event also proved a small reunion for the Fix Network and Skills Ontario. "The Fix Network has long partnered with Skills Ontario on many levels, but this new truck is meant to go out into the public and go to schools and events and introduce the young people of Ontario to the trades," said Fix Network's regional v-p of Ontario, Daryll O'Keefe.
"They will actually get the opportunity to touch and try new skills. For young kids, they can even try on some of the safety equipment without touching tools, but the older kids can do virtual welding, virtual painting, even change the tire of a truck, all inside this mobile classroom." Skills Ontario's CEO, Ian Howcroft spoke to the importance of having a hands-on experience with the tools of the trades. "We feel that the best way to introduce people to a skilled trade is to let them have that experience; pick up a tool, try one of the simulators, whether it's crane operating, truck driving or welding," said Howcroft.
"We encourage them to get the information to make the best decisions for themselves." To add to the excitement of a mobile classroom parked directly across from a taco truck, Milton's member of provincial parliament, Parm Gill, was also on hand to announce a $2 million investment into the Canadian Welding Bureau's (CWB) Welding Foundation.
"We have 300,000 jobs that are going unfilled and most of those are in the trades. It's important for us that if we want to rebuild our province, we as a government need to make sure we work with the industry and stakeholders and make sure we are doing what we can to address some of these challenges," said Gill.
"One of the things I think we have lacked over the years is providing the information and resources to our young people…I would encourage all the boards of education, the parents, the students, to really take a good look at [the trades]. It may just be the career for you."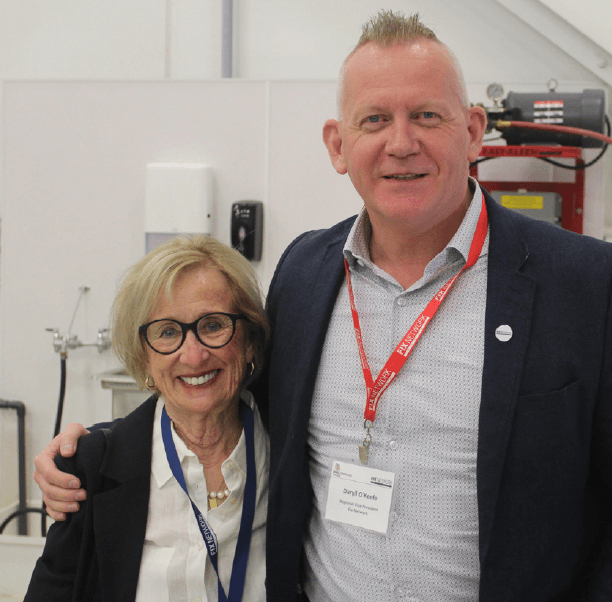 "THEY WILL ACTUALLY GET THE OPPORTUNITY TO TOUCH AND TRY NEW SKILLS. FOR YOUNG KIDS, THEY CAN EVEN TRY ON SOME OF THE SAFETY EQUIPMENT WITHOUT TOUCHING TOOLS, BUT THE OLDER KIDS CAN DO VIRTUAL WELDING, VIRTUAL PAINTING, EVEN CHANGE THE TIRE OF A TRUCK, ALL INSIDE THIS MOBILE CLASSROOM." — Daryll O'Keefe Regional VP of Ontario, Fix Network World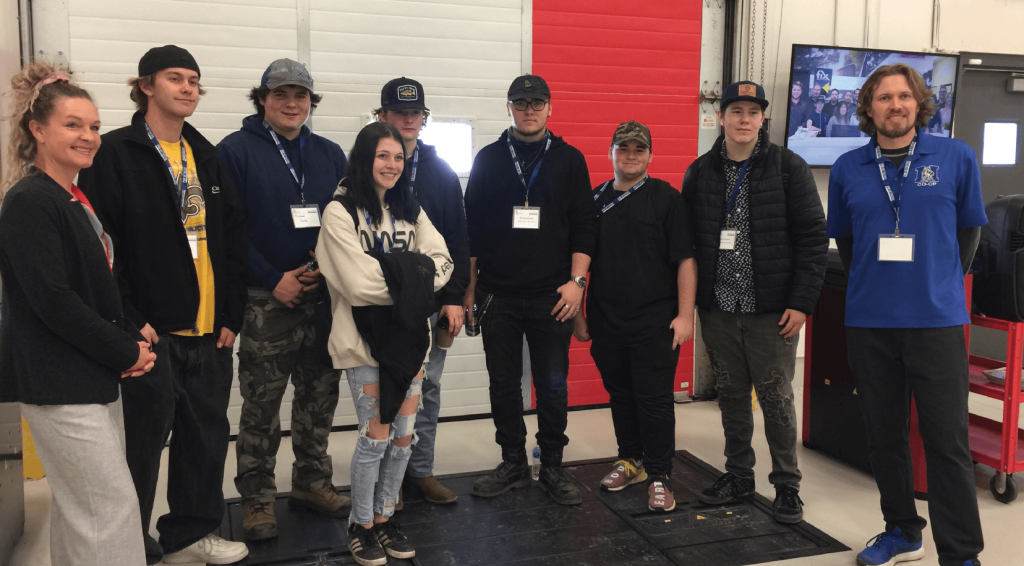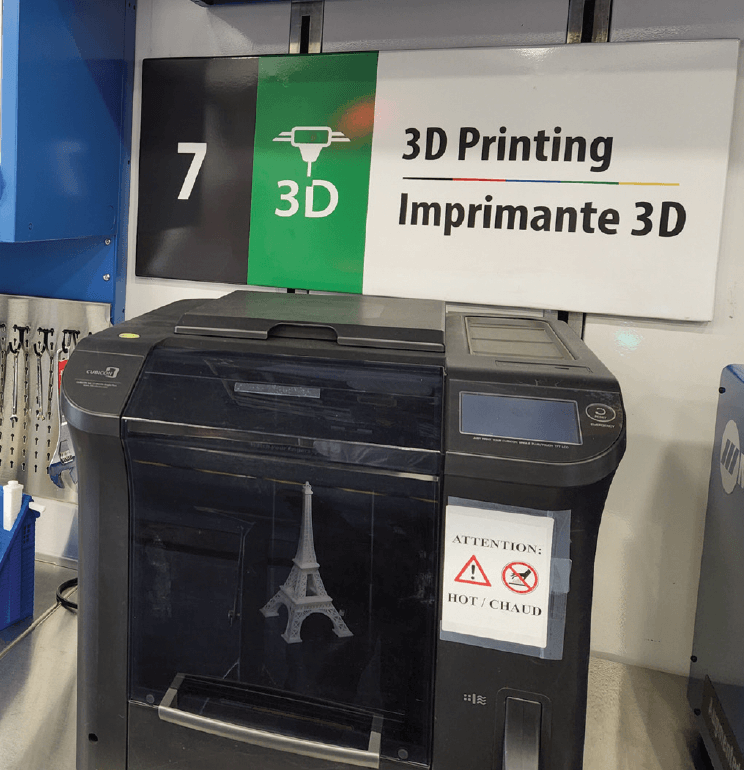 "WE ENCOURAGE THEM TO GET THE INFORMATION TO MAKE THE BEST DECISIONS FOR THEMSELVES." — Ian Howcroft, Skills Ontario's CEO