The medallists for car painting at the technical level. Bronze went to Loick Joly of Quebec, left; silver went to Mikayla Racz of Ontario, right, and gold went to Dorien Lozeau of Alberta, who claimed his second National title.
A week of competition brings years of benefits for shops and competitors
By Kate Ng
This year, competitors travelled to Vancouver to participate in the 2022 Skills Canada National Competition, eager to prove their skills to their friends, instructors, and employers. For most, they returned better for it. Dorien Lozeau, the lead painter at CSN Black Ace and two-time painting competition winner, described it as a chance to network and showcase his work, along with creature comforts like fancy hotels.
"It's definitely a very cool competition. it's a chance to visit new places, learn a lot, meet new people, try top-of-the-line equipment and return to the shop with more experience and connections," said Dorien.
It is not just hotels and networking though. The rigour and stress of competition can impart lessons that will serve competitors for a lifetime. "It was my first [Nationals]. In the second competition, my welder decided to stop working. I had to get used to a completely new welder and complete the project in an hour," recounts Ethan Almeida, a high school student from Bradford, Excellence Auto Collision. His calm and composure would earn him a gold medal later that day. "It was stressful in the moment, but seeing your work come out on top is definitely rewarding," said Ethan.
While the benefits for competitors are clearer, they can be less obvious for shop owners— especially those unaware of the competition and what it entails. In an industry suffering from a skilled worker shortage, overlooking events that promote youth involvement in the trades is far more than frowned upon. Skills Canada competitions provide an ample recruiting ground for top new talents. The competitors who have proven themselves in preceding contests—not to mention youth spectators who may become prospective apprentices.
This pool isn't guaranteed though: Bill Speed, chairperson of the Toronto District School Board Auto Collision and Car Painting Skills Competitions, says these potential workers are just as likely to someday work in another industry, unless the autobody repair industry makes a point to showcase its prospects.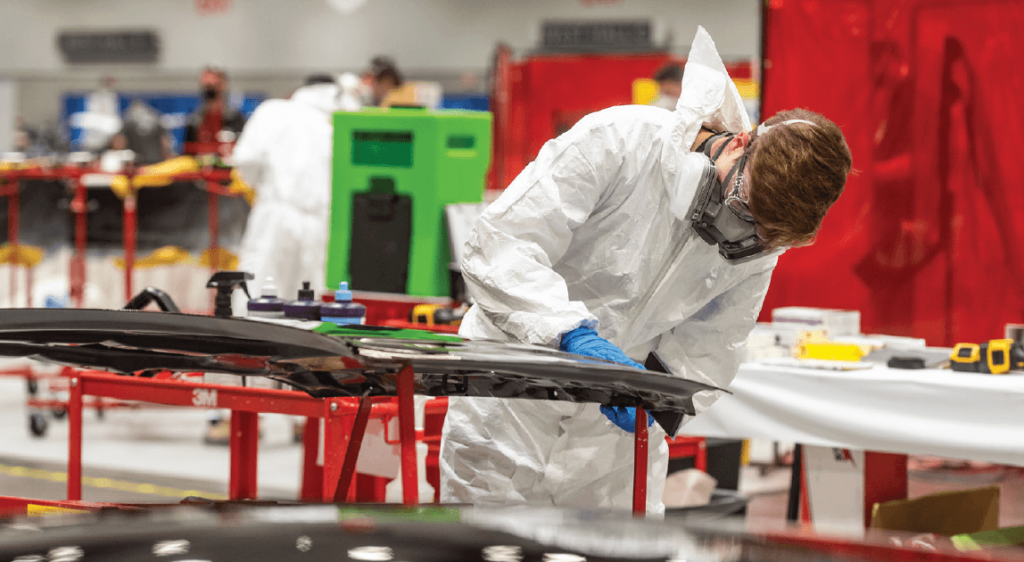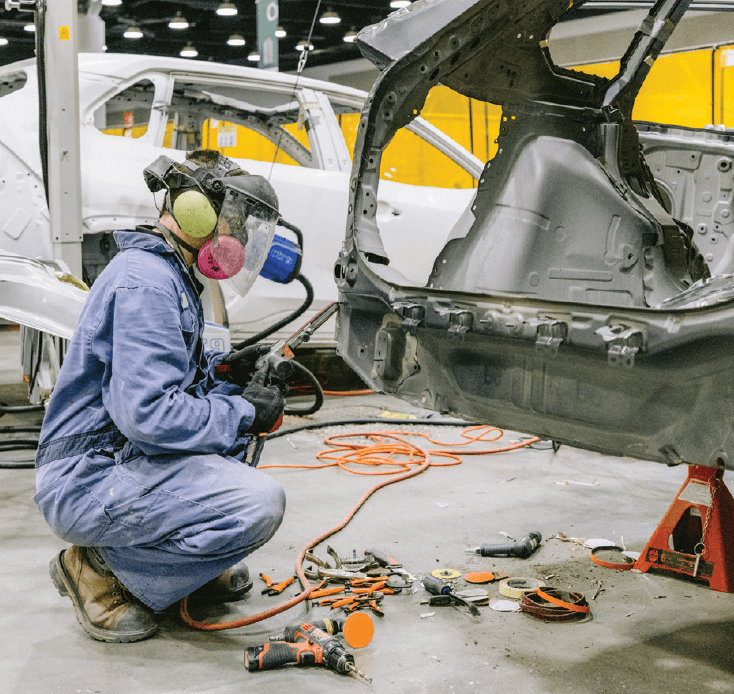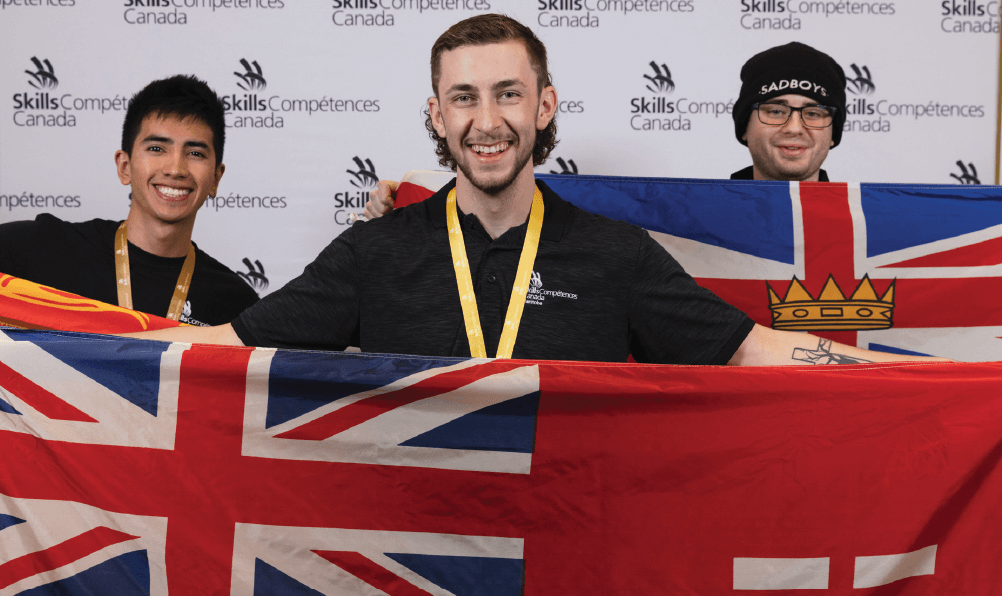 "[Collision centre owners] get to see what's out there, and who's going to top up the backfill. Retirements are coming up and there's not enough technicians to go around. Our industry and many others are in the same boat. We're trying to get the same kid," said Bill.
Many industries are struggling with a shortage in workers, but the skilled trades are in a particularly dire state. According to Statistics Canada, 59 percent of these businesses encountered skill shortages. For reference, no other industries came close—computer science and design had shortages of 16.3 percent and 15.4 percent respectively.
Even though the shortage plagues most of North America, combating it starts at the grassroots level, said Craig Koughan, owner of Fix Auto Sherwood Park. "Volunteering opened my eyes to see the other trades. Part of making the collision repair industry attractive is keeping employees and challenging them, not just having them sit," said Koughan, who served as an autobody repair judge at the Skills Alberta provincial event this spring.
Few have been on both ends of this split between personal development and managing a shop floor, but Mark Milson is one of these individuals. Before he was a director at Excellence Auto Collision, he previously competed at WorldSkills Helsinki, back in 2005. He believes his background in skills competitions translates well in the business world.
"The experience allows us to relate to the challenges our staff face every day. It also enables us to communicate with customers and insurance partners at a very high technical level," said Milson While some may worry about sending off their techs for a day out of the shop, Skills Canada veterans know the return can easily outweigh a few days in lost work.
"It's a great experience for the competitors. A technician who participates will gain experience, confidence and bring value to your shop," said Cecile Bukmeier, acting chair of the Northern Alberta Institute of Technology (NAIT) autobody program, who has ten years of experience in Skills Canada and provided her expertise at the Kazan, Russia, WorldSkills event in 2019. "They get to meet other people in the industry and make these connections." Financially motivated owners can also look forward to an improved bottom line, thanks to the marketing opportunities from having a national level competitor working on the floor.
"Skills Canada is the Olympics for the trades," said Bukmeier. "It's an opportunity to showcase the facility and how you brought them forward to that level of confidence."