As automakers work to achieve lighter cars with increased acceleration, better braking and handling, more and more metals are being thrown into the autobody mix. This means auto collision repair shops must be equipped with the right tools and knowledge to work with these mixed-material crossovers, resulting in new procedures and guidelines for many repair shops.
Many veteran repairers are working with unfamiliar materials like aluminum and ultra-highvstrength steel alloys, as different combinations of these materials are starting to be incorporated in vehicle designs in new and unusual ways.
In what many automakers call the 'ideal' lightweight model, many modern vehicle frames consist of aluminum, ultra-high-strength steels, magnesium, carbon fibre and other materials.
On June 15, Nissan announced that its new 2021 Nissan Rogue will contain 35 percent ultra-high-strength steel, with the exterior also containing large amounts of aluminum. This raised the amount of high-strength steel from their last vehicle by 16 percent, according to the company.
The hood, fenders and doors will all be made out of aluminum and employ resin for the tailgate and fuel lid.
BMW also announced on June 17, that it has a new vehicle coming out containing steel and aluminum in the body.
The 2021 BMW 4 series will mix both steel and aluminum in its body, similar to the Nissan Rogue. The idea is to reduce the overall weight of the vehicle to improve features such as handling, braking and acceleration. The vehicle's doors, fenders and hood will all be made out of aluminum, again similar to the Nissan Rogue.
Finally, Ford has also announced that their new generation Ford Bronco will also have high combinations of aluminum and steel.
The doors, hood and fender will be aluminum as well as the control arms on the suspension. The body itself will still be steel as well as the frame.
For these vehicles and many hybrids like them, knowledge of OEM procedures such as restrictions on joining, repairing and sectioning higher-strength steels, will be a guiding light for anyone planning to tackle these mixed-material crossovers and others like them.

Magnesium is a lightweight material that is generally used for the gearbox, front end and IP beams, steering column, driver's airbag housings, steering wheels, seat frames and fuel tank covers.
Aluminum is a lightweight material that allows automakers to increase dent resistance by making body panels thicker but still keeping the overall weight of the vehicle low. High-strength steel is used in an automobile body to improve the component's impact energy by absorbing capacity and resistance to plastic deformation.
Carbon fibre is combined with a polymer to mould into the shape of the care part that is stronger and lighter than other parts. However, carbon fibre is expensive and has a longer production time.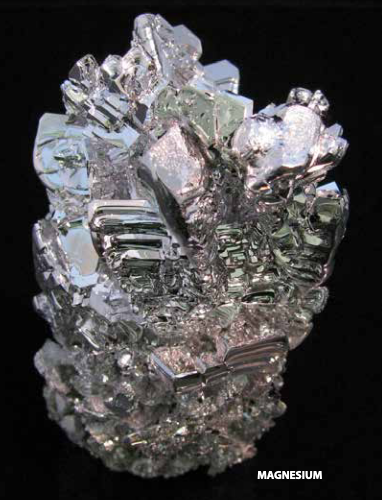 IN WHAT MANY AUTOMAKERS CALL THE 'IDEAL' LIGHTWEIGHT MODEL, MANY MODERN VEHICLE FRAMES CONSIST OF ALUMINUM, ULTRA-HIGH-STRENGTH STEELS, MAGNESIUM, CARBON FIBRE AND OTHER MATERIALS.
TIPS AND TACTICS
Ensure you have the equipment
When working with mixed-material vehicle bodies, using the correct tools is crucial. Always consult OEM guidelines to ensure you have the tools required to complete repairs on these parts.
Stay informed
The 2014 introduction of the aluminum-bodied Ford F-150 New mixed material models are announced regularly.
Training To-Dos
In this rapidly evolving industry, you must put training at the top of your to-do list. Ensure your technicians are up-to-date with the latest techniques if your facility sees mixed-material vehicles.