Photo-based estimating involves taking pictures of a damaged vehicle and submitting them for a virtual repair quote. The consensus on the issue seems to be that body shops are against photo estimating, while insurance agencies are for it. Here's why:
PROS
POST-PANDEMIC PEACE OF MIND
Help ease the customer's mind by continuing to comply with social distancing guidelines.
ACCELERATED ESTIMATIONS
With clear, comprehensive guidelines in place for the customer, photo estimations can be completed using less manpower and, in some cases, at a faster rate.
NEW OPPORTUNITIES
Your business can use photo estimation to open new doors and leverage new services, such as 24-hour vehicle drop-off for maximum customer convenience.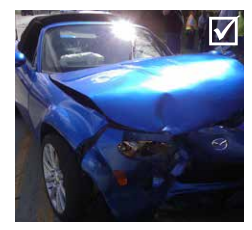 CONS
TRICK PHOTOGRAPHY
Traditional photo-based estimation sees customers take their own photos as opposed a trained claims adjuster. If images are taken at the incorrect angle or are blurry, your estimates may not be accurate. Consider implementing clear photo-taking guidelines for customers or introducing a photo estimation software tool to take the estimate images.
FLAWED IMAGES can also introduce hiccups when it comes to paperwork, causing estimates to change higher quality photos when higher quality photos with proper angles are submitted.
REVAMPED RELATIONS
With in-person meetings few and far between for the foreseeable future, insurers and collision centres must work harder than ever to maintain communication and avoid hiccups in the estimation process.According to both sides, each sector is putting their best foot forward to negotiate in these unprecedented times. Even though appraisers are only visiting facilities for vehicle inspection in the most dire of circumstances, communication has increased between the two parties as they work to develop strategies to best meet customer needs in in this ever-changing environment.