THE DAYS OF COMING TO SCHOOL OR WORK WHEN YOU'RE A LITTLE BIT SICK—BUT TOO STUBBORN TO STAY HOME—ARE GONE. GESTURES AND BEHAVIORS THAT WERE ONCE SOCIALLY ACCEPTABLE, SUCH AS A HANDSHAKE MAY BECOME TABOO.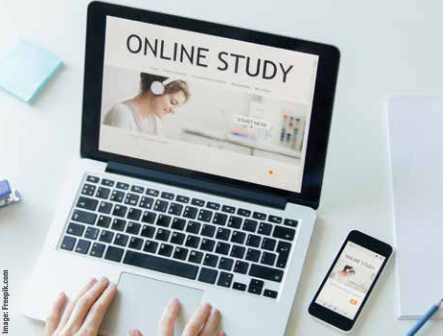 By Ben Hart
As I sit here and write this, I long for the days of normality; in fact, I haven't even seen a classroom in months. This COVID-19 world we are experiencing has created more questions than answers and the same can be said for the future of post-secondary training. At this point, most institutions have moved current classes to a distance education format and temporarily suspended upcoming in-person classes.
Training should resume in the fall, but how will that look? Every school has been exploring potential options. Some have already made the cautionary decision to only offer online education in the fall, although others are taking a pause to figure out their approach before deciding.
While some courses may be easily transitioned to online education, others are much more difficult. The theory portion of the auto body and Refinishing trades can be adapted to online training while successfully fulfilling their outcomes. However, the difficulty lies in practical training. How can practical training be moulded to a world where human contact must be limited?
One option is that personal contact is eliminated, at least temporarily. This requires critical thinking of the individual schools and educators to determine the best alternatives to practical education, such as video recordings of learners demonstrating the practical skills. Another option is to teach as much subject matter as possible online, then have the learners resume practical training when it is considered safe to do so. Alternatively, social distancing measures where class sizes are smaller, and individual classes may run at different hours of the day and evening could be utilized, particularly when PPE is mandated.
All of these scenarios are easily met with criticism. There are many possible solutions, but it will all come down to a balance of safety, learning value and expense.
In any case, all of the above are short term measures. The next question is, what will the long-term repercussions of COVID-19 be? Will we ever return to "normal"? No one has a definitive answer to those questions, but I do believe we will resume to some level of normality. I can see greater inclusion of distance education software in the conventional classroom. I also see a greater need for cleaning and respecting health concerns. The days of coming to school or work when you're a little bit sick—but too stubborn to stay home— are gone. Gestures and behaviours that were once socially acceptable, such as a handshake may become taboo.
2020 is a year of learning and adapting to these new normalities, fraught with unprecedented change. Post-secondary education is in the process of adapting and evolving. Any school worth its weight will equally place safety and education at the forefront of their priorities when evaluating operational measures; however, I am optimistic that dedicated institutions and educators will be the catalysts for positive resolutions.
Ben Hart is a Red Seal certified autobody technician and refinisher with more than two decades of experience in the industry. He Instructs apprenticeship programs at the Southern Alberta Institute of Technology and can be reached at ben.hart@sait.ca