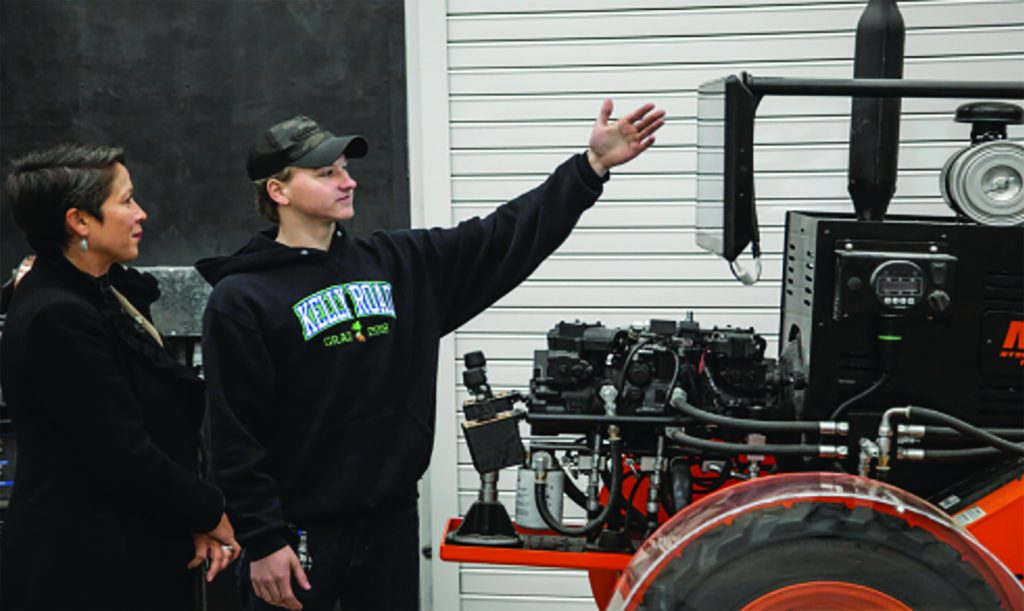 Prince George, B.C. – December 7, 2018 – The College of New Caledonia's (CNC) new facility for heavy mechanical trade students in Prince George, B.C., will give students the practical skills they claim employers in the North need. 
The 2,352 square-metre (25,317 square-foot) facility provides a modern learning space for students to gain the skills for industries such as forestry, mining and transportation. 
 Heavy mechanical trades students inspect, service and repair heavy trucks, commercial trucks, buses, diesel engines, transport trailers, cranes, graders, drills, bulldozers and other heavy equipment.
CNC's new facility can accommodate 251 full-time-equivalent spaces, and up to 48 new spaces, in the heavy-duty equipment technician, and truck and transport mechanics programs.
 "As a student, I appreciate the work that has been done to improve my learning and further education for those interested in the heavy-duty mechanic trade. I am very happy and excited to continue my learning in this new building," said Ryan Bachand, a heavy mechanical trade student at CNC.
The total cost of the new facility was $18.5 million. Funding was provided through the Government of Canada's Post-Secondary Institutions Strategic Investment Fund. 
"Our government's investment in a new trades facility at the College of New Caledonia will help boost practical skills training for students in a sector that will continue to create jobs. We all benefit when students are given the tools they need to excel and contribute in tomorrow's economy," said Navdeep Bains, federal minister of Innovation, Science and Economic Development.