Certification is a step in the right direction for the automotive industry
By Steve Leal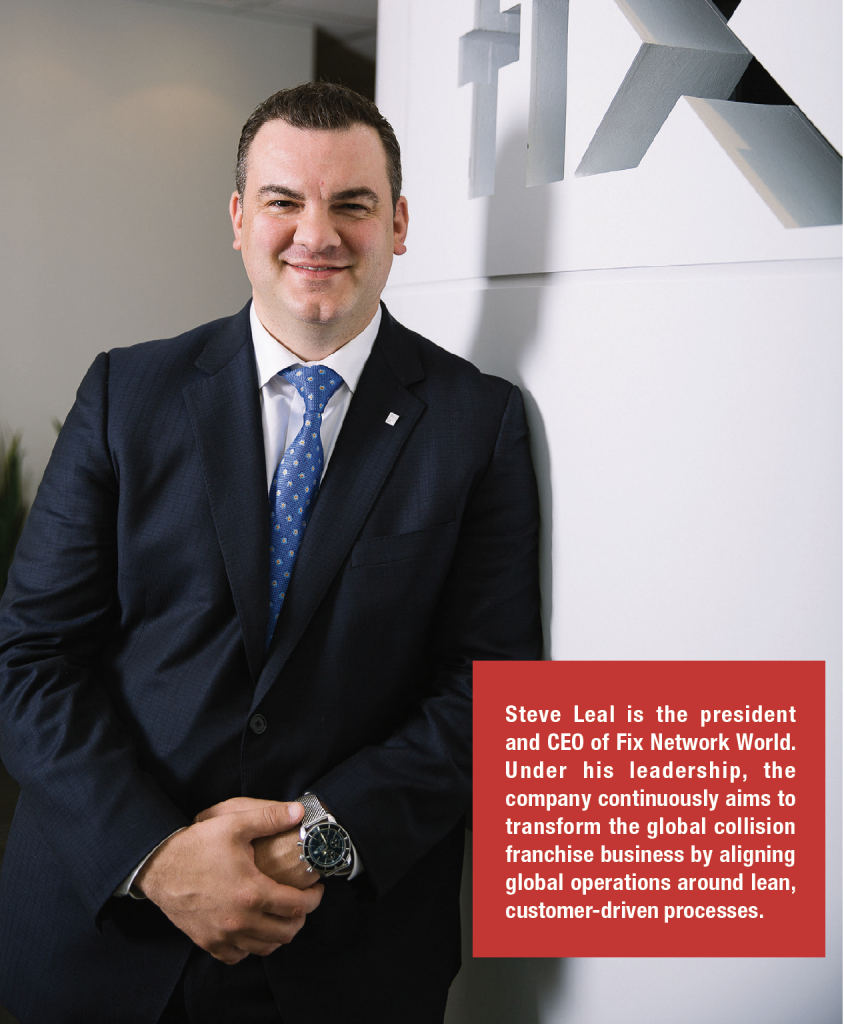 The automotive industry is not for everyone. Day in and day out, auto technicians go the extra mile in restoring vehicles to their original glory, making sure that form, build, and performance are in perfect sync.
They are the "master artists" for whom each vehicle is an exquisite work of art that needs a skilled technician's special touch to recreate its beauty. This dedication requires a certain degree of passion for cars and for some, it's a personal calling. After spending over 20 years in the industry and leading one of the largest automotive aftermarket franchise networks in the world, I am still in awe of these master craftspeople.
They are the lifeline of this industry, each day they find an opportunity to do something different than their peers. And, as the franchise leader, we constantly look for opportunities where we can support them.
I am a lifelong advocate of training and certification for our industry and have spoken about these two topics at many prestigious forums around the world. Different countries have different requirements for certification of shops, which I keep underlining to our global network of franchises the importance of certification.
Over the past few decades, the automotive industry has been evolving rapidly, in terms of technology, build, safety and performance. From gas-powered engines to electric cars to self-driving vehicles, the industry is witnessing a huge quantum leap forward. While these new features are aimed at enhancing a vehicle's safety and performance, it becomes imperative for technicians and auto body shop owners to keep up with new technology at all times.
With rapid advancements in vehicle technology, such as driving assistance options and new lightweight materials, having the right equipment and knowledgeable technicians is no longer an option. If you look up the repair procedures of most makes and models, the processes and requirements change from one year to the next due to new equipment complexities or raw materials used in the construction of different components of the vehicle structure. The successful shops are those that have decided to stay ahead in the game by making sure that their technicians are well-trained in the latest auto technologies and that their shops have the right tools and equipment to meet the demands of modern vehicles.
Shop certification demonstrates to customers and insurance partners that the team has been trained to manage the most complex mechanical and collision repair requirements, and that the shop has the latest equipment to ensure all repairs and services completed on vehicles are to manufacturer specifications. For shops to be certified, they need to undergo a test of their repair processes and equipment and an audit of their facilities to meet the industry's stringent standards.
Many shops around the world have started to invest in quality equipment that improves turnaround time and assures quality control in all processes. And these are shops with an eye on the future. For technicians, continuous learning should be an important prerequisite.
We need people with an open mind to agree that the repair process will evolve from year to year. Regular training and refresher courses for skilled technicians in the most advanced collision repair technologies prepare them to be better prepared for the future.

As technology evolves, electronic components become more sophisticated while alloys used in the construction of cars become more comple, technicians can no longer rely on past experiences only. They need to read every OEM technical data sheet prior to any structural repair to ensure they meet OEM recommendations and standards for a particular vehicle.

In the next few years, I anticipate that there will be a huge demand not only for certified shops but also for talented technicians who can repair vehicles safely to top quality standards. Here's to welcoming the next generation of master artists!