Explore the hundreds of listings in the 2022 Training Directory to find the course that is just right for you!
SPANESI FACTORY TRAINING ACROSS CANADA
Spanesi Americas, Inc. offers Spanesi Factory Training courses throughout Canada. Spanesi also offers regularly scheduled classes at their Naperville, IL, United States, Training Centre location. Spanesi Factory Training consists of hands-on experiences based on real-world damage scenarios to give technicians the training they need to repair today's modern vehicles properly. Spanesi knows that OEM-approved collision repair equipment and top-notch technical training are keys to a business's continued success in the collision repair industry.
A category for all your needs!
Our goal with the our Annual Training Directory and trainingmatters.ca is to present a complete and comprehensive destination, which provides all automotive and collision repair training courses available to the industry nationally. Here you will find everything you need to know about collision repair/autobody courses offered through colleges, training centres, manufacturers, OEMs and more.
Training and certification are they key ingredients to staying ahead of the technology curve and enjoying a successful and sustainable career.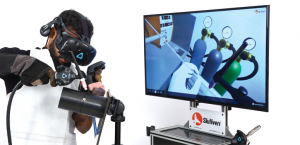 Extended reality training as a gateway to hands-on techniques By Allison Rogers What if you could paint a car in
Featured Company Profiles
Keep up to date on everything going on in the automotive industry by subscribing to our e-zine!